To strengthen, promote, and serve our business community.
To create a vibrant and prosperous community through business leadership to ensure aspirations become realities.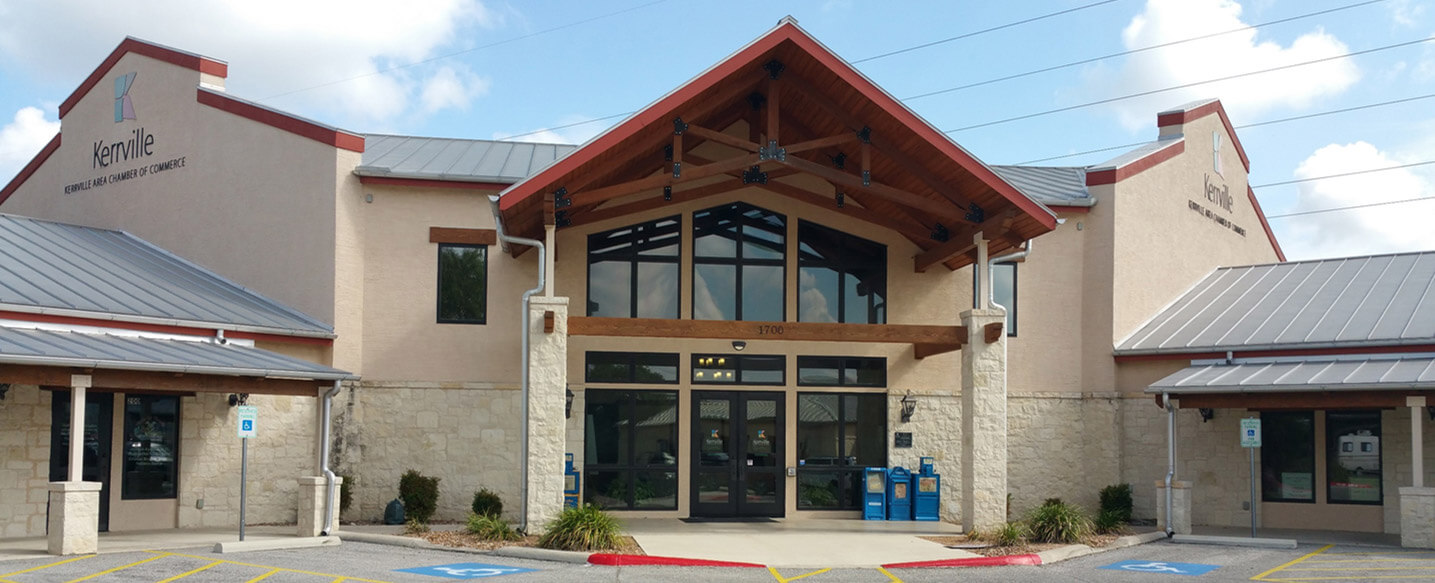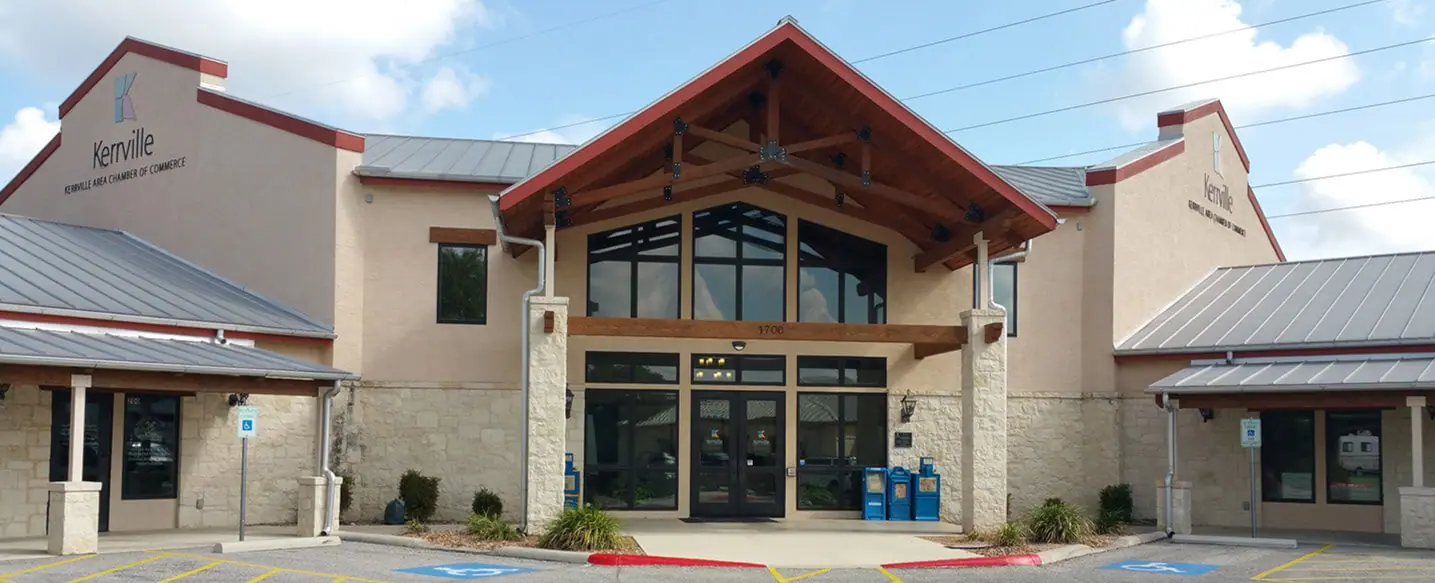 From our humble beginnings in 1922 when Mr. Ally Beitel and Mr. R. L. Schmerbeck met at Pampell's in downtown Kerrville, the Kerrville Area Chamber of Commerce has been an active and integral part of business in our area. With almost 100 years of history behind us, some of Kerrville's most recognizable names have been part of the rich tradition of this organization. Scott Schreiner, W.G. Garrett, Jr., Martin Stehling, Harry Schwethelm, Ken Stoepel, John Grimes, and William Goertz to name just a few are part of our legacy of leadership that has forged the Chamber into the forefront of Hill Country organizations.
Whether the focus has been on tourism, transportation, industrial development, or community development, the Kerrville Area Chamber of Commerce has played an active and important role in the growth of Kerrville and Kerr County. Membership in the Chamber exceeds 825 members and continues to be a "must-have investment" for businesses looking to become involved in economic development for our region. For people looking to relocate their home or business to our area, the Chamber provides invaluable resources for our member-investors through extensive information availability and dissemination.
One thing has remained constant for almost 100 years; businesses, organizations, and individuals have continued their memberships in the Kerrville Area Chamber of Commerce and as we look ahead to the future as the Chamber continues to lead, inspire and grow with our community.
On August 6, 2021, the Kerrville Area Chamber of Commerce unveiled our new logo, website, and strategic plan to our members and the community.  The Chamber Board of Directors and staff began work in early 2021 on a new strategic plan as a guidepost for how we at the Chamber can serve our members and the community.  We feel that we have a clear direction and will be working with Kerrville to move past COVID-19 and help our local businesses grow.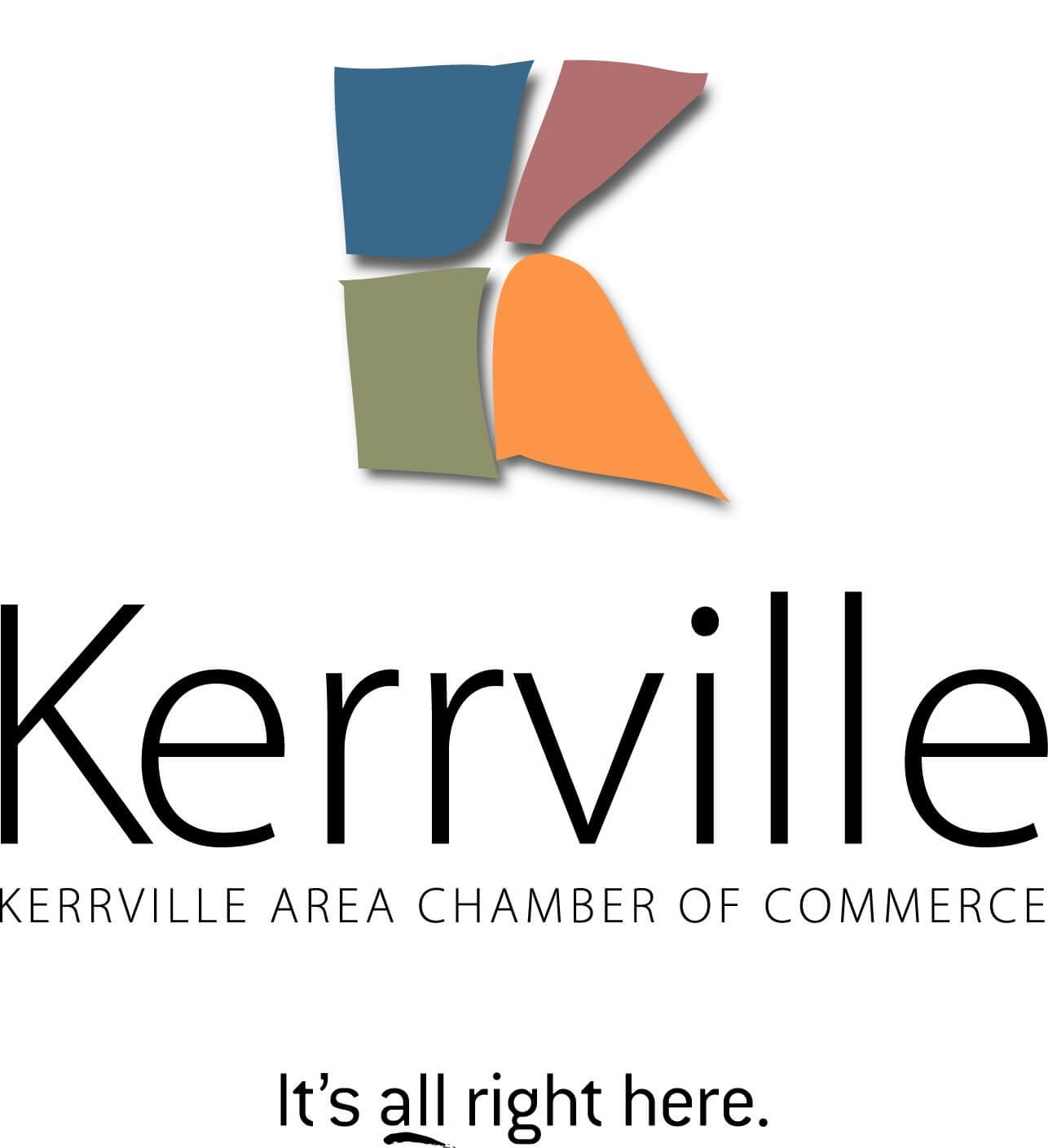 Logo used for over 20 years.