Wolf Creek Mercantile & Florist LLC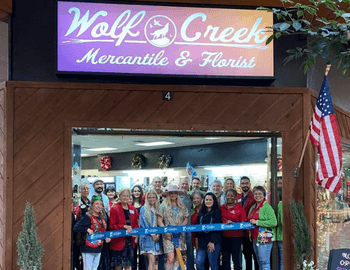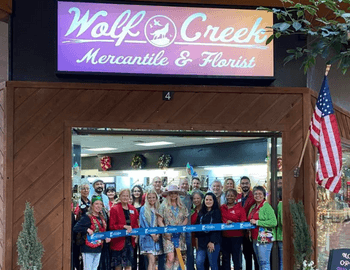 Congratulations to Wolf Creek Mercantile & Florist LLC on their ribbon cutting! Wolf Creek Mercantile & Florist is where it all comes together. Designer Jennifer Barkley has brought all her talents to one place. Store hours are from 11 AM - 6 PM Tuesday - Sunday and closed on Mondays. They are located at 200 Sidney Baker St Suite 4 Kerrville, Tx 78028. Call 830.307.2594 or visit Wolf Creek Mercantile & Florist LLC for more information.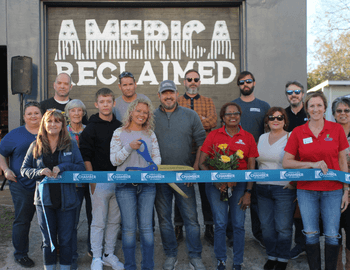 We wanted to congratulate America Reclaimed for their 2021 Ribbon Cutting! Their Ribbon Cutting was on 810 Avenue A Comfort TX 78013 and is located behind the comfort post office. Their services include Antiques, Architectural, Reclaimed Lumber, Custom Furniture Designs, and Home Restoration Projects using our reclaimed lumber and hand-hewn beams. To get in touch with them call them at 830-285-2475 to find out some more information!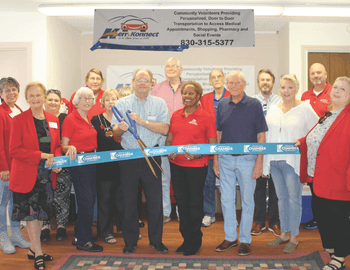 We want to congratulate Kerr-Konnect for their Expansion Ribbon Cutting! Kerr Konnect is a Texas 501(c)(3) non-profit corporation. Their Mission is to connect the Kerrville area community by providing safe and reliable transportation that will help maintain independence and enhance quality of life. Their vision is that of a citizenry confident it has a means of transportation to destinations they wish to reach in order to live productive, healthy and engaged lives. They also have opportunities for volunteering. To get in touch with them about volunteering opportunities or to book at ride with them call at 830-315-5377!
Funky To Fresh Dog Grooming
We wanted to congratulate Angelica for her Ribbon Cutting that was recently held! She's a local dog groomer. She provides an in home service, meaning she goes to your house with all of her goodies and groom/bathe your pup in the comfort of their home. Prices are subject to change due to temperament, size, and condition of the coat of your dog. Check out her Facebook to get in contact with her!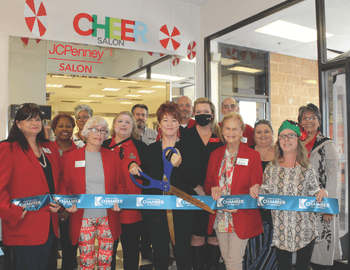 Congratulations JCPenney Salon for their Ribbon Cutting! They are a fun environment with talented stylist!
They do Cuts, Perms, color, highlites, waxing, and styles. They now have Olaplex repair system! They are Located inside JCPenney on 200 Sidney Baker South Kerrville TX 78028 and their business hours are from Monday - Saturday 11 AM - 6 PM Sunday 1 PM - 6 PM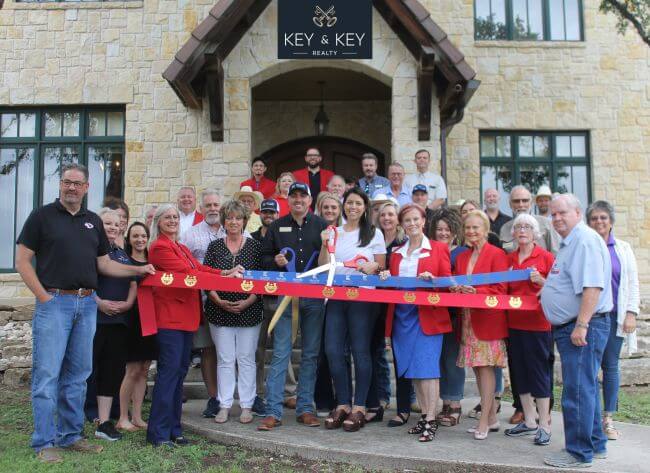 Key & Key Realty, formerly Key Hill Country Real Estate, is a real estate brokerage located in Kerrville Texas. They Specialize in Ranches, Waterfront, Residential, Commercial Properties & Lots, throughout the Hill Country. 1104 Lois Street Kerrville, TX 78028 (830) 315-7539 info@keyandkeyrealty.com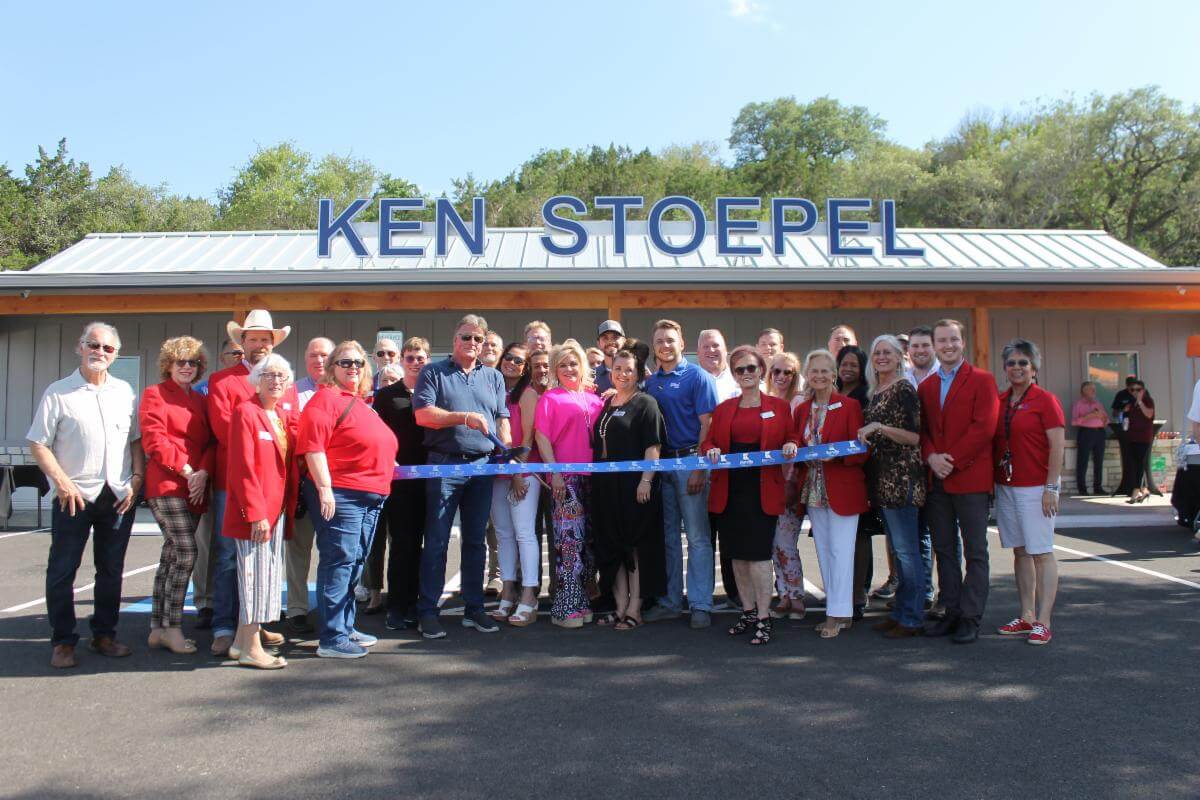 Ken Stoepel Ford has served the Texas Hill Country since 1966. The family-owned and operated dealership has become the
go-to dealership for residents of the Hill Country by providing top customer service. Ken Stoepel Ford is proud to have recently opened their new pre-owned lot. Make sure to check them out at 400 Sidney Baker St. Kerrville TX, 78028 and call them at 830.257.5553 if you have any questions.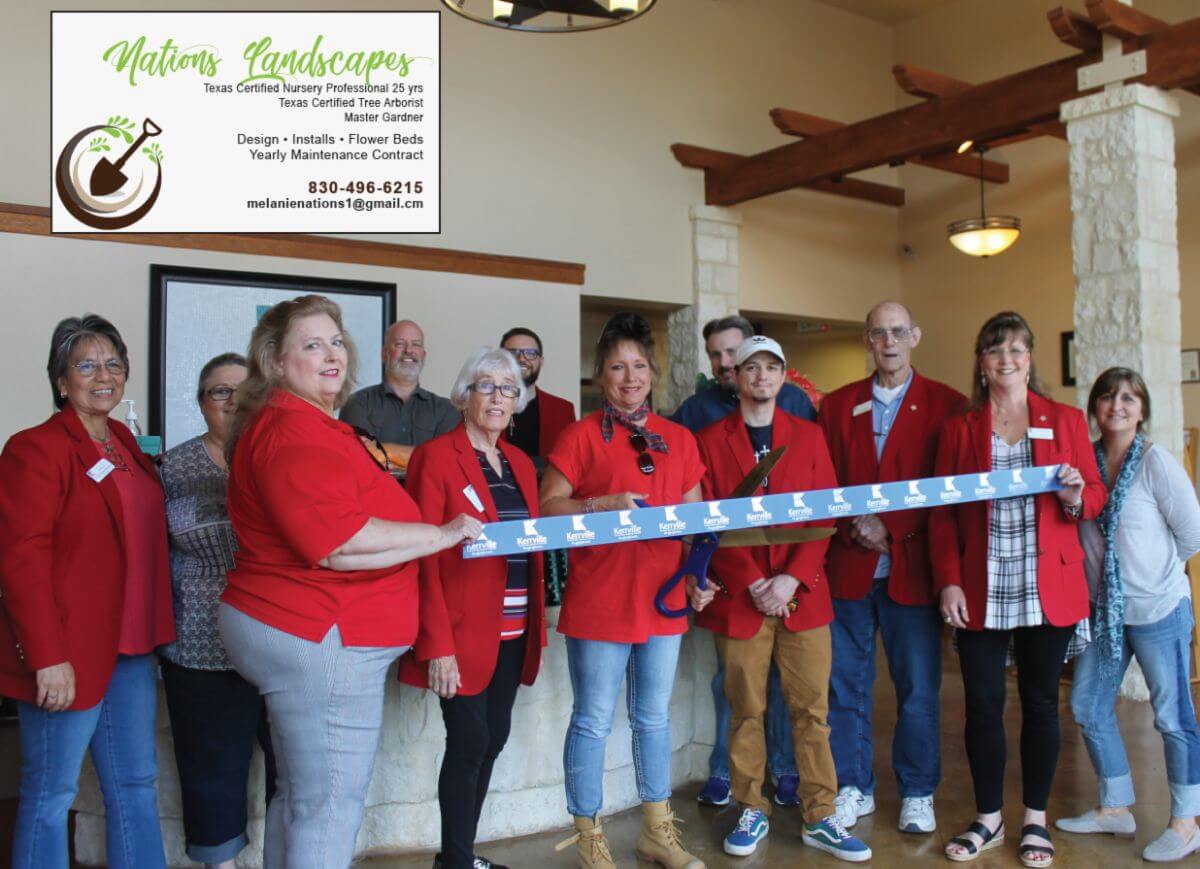 With 30 years of experience, Nations Landscapes is a standout in design, installs, flower beds. Nursery professional, certified tree arborist, and master gardener. Yearly maintenance contracts are available.
Make sure to give them a call for a quote at 830. 496.6215.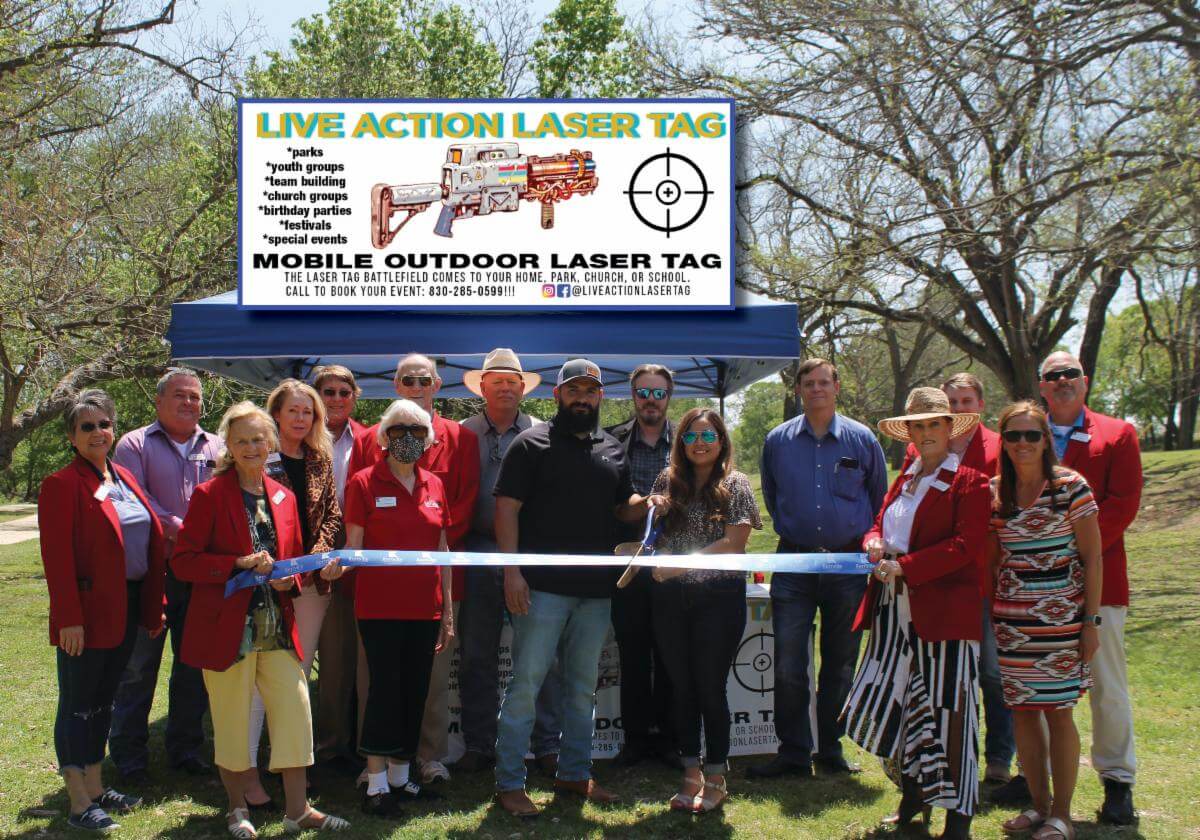 This business has the most advanced laser tag in the Hill Country. Live Action Gaming is more than just laser tag, with a full-sized bolt action rifle and a range of a 100 yards, it's like the real-life call of duty. There are multiple weapon selections and games to choose from. Perfect for team building, youth and church groups, birthday parties, festivals and special events.
Make sure to check them out and see why everyone who has participated says they can't wait to do it again. Louise Hays Park, Kerrville, Texas 78028 Friday - Sunday Noon - 8 p.m.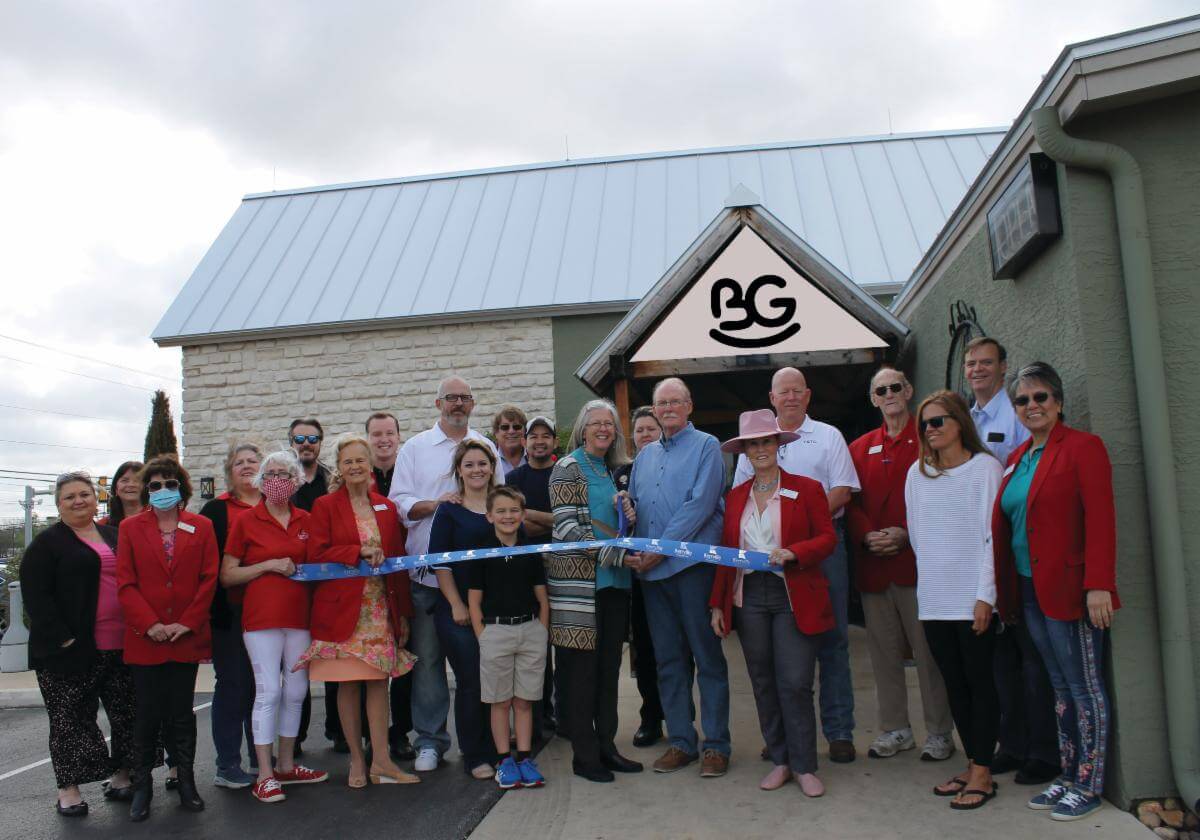 A huge congratulations to Billy Gene's Restaurant on 25 years of service in the Texas Hill Country! You know when you go to Billy Gene's you will be served good food, have friendly service, all at reasonable prices and with a beautiful atmosphere.
Make sure to stop by and congratulate them and get the "Flavors of the Texas Hill Country" like no other! 1489 Junction Highway, Kerrville, Texas 78028 Open daily at 11 a.m.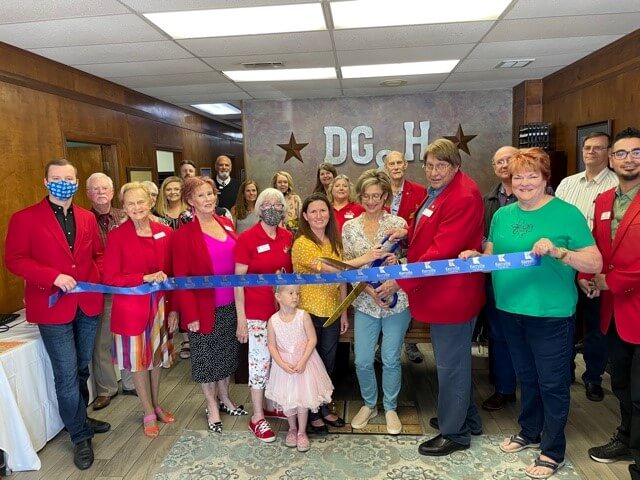 This supportive and welcoming CPA in Kerrville has a team with years of experience with helping business owners effectively grow and maintain their business. They are dedicated to addressing your unique financial needs. A few of their services include small business accounting, tax representation and resolution, business tax preparation and financial statement preparation.
Make sure to stop by and congratulate Keely Herod joining the team and Mike Douville's retirement. 202 Thompson Drive, Kerrville, Texas 78028 Monday - Friday: 8 a.m. - 5 p.m.
Prime Metal Building & Components
At Prime Metal Building & Components, they do more than sell you a metal building package. Prime is an expert in modern dairy design, project management, and pre-engineered metal building design. They will design a new facility for you, and help you get it right the first time. Prime also supplies quality metal building components for your building needs. If you need metal roofing, metal siding, beams, purlins, or accessories, Prime will fill your order promptly.854 Harper Road Kerrville, Texas 78028 Monday - Friday: 7:30 a.m. to 5:30 p.m. Saturday: 7:20 a.m. to noon
Talk of the Town Hair Salon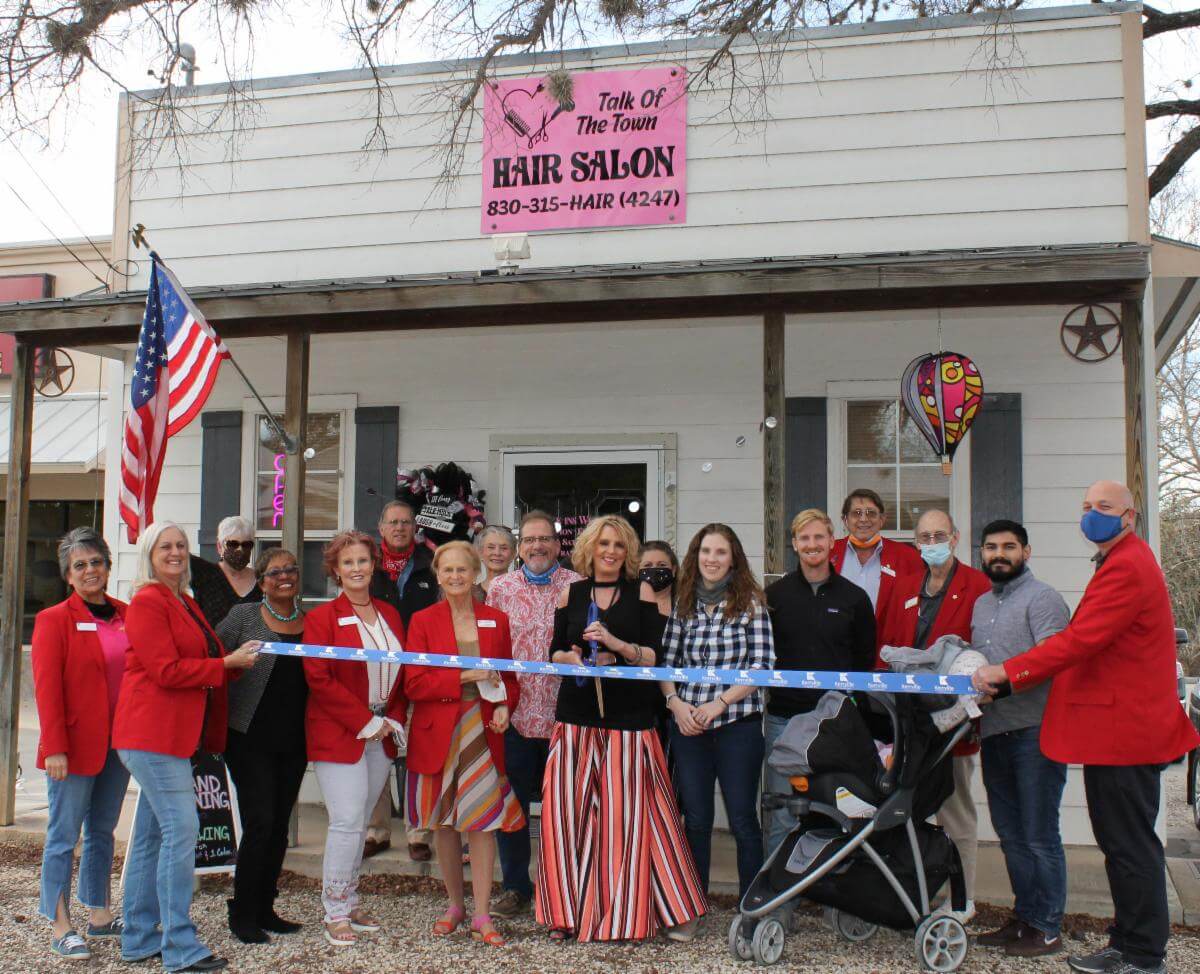 Talk of the Town Hair Salon is a family hair salon that specializes in haircuts, colors, highlights, shampoo, and sets. Services include blow drys and waxes. Appointments and walk-ins are welcome. Parking in the back.
Make sure you stop by and congratulate them on their grand opening!
332 Francisco Lemos
Kerrville, Texas 78028
Monday - Friday: 10 a.m. to 6 p.m.
Saturday: 9 a.m. to noon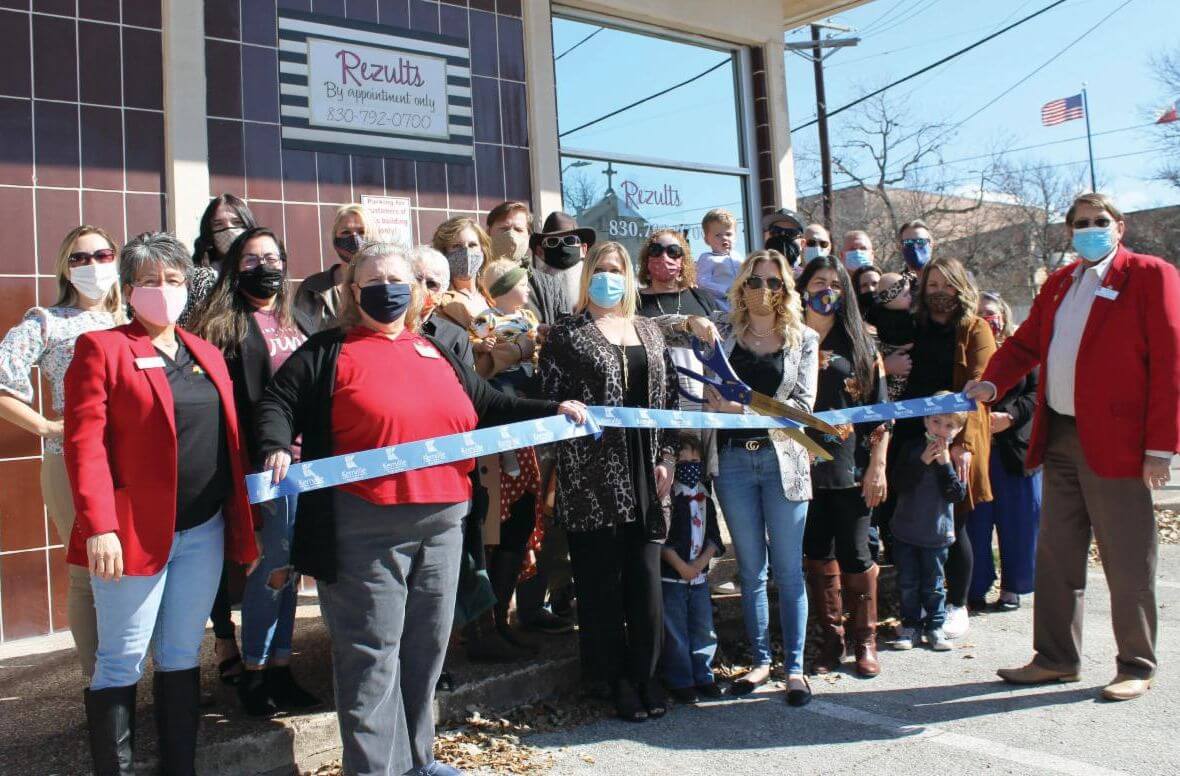 Rezults stylists are current on trends and have many years of experience. They offer hair services including waxing and lash extensions, and also have access to a massage therapist and two nail techs in the same building.
Rezults has been open since December 30, 2019, and was remodeled in February 2020.  Come in or call Raeanna Willis at 830.792.0700