Inn of the Hills Hotel & Conference Center

The inaugural State of Healthcare luncheon was held on September 14, 2022.
It was a huge success, and we are expanding the event from a luncheon to a half-day event in 2023.
Individual tickets                                             $60                         non-member - $80
Table of 8                                                             $800                       non-member - $1,000
VIP Table of 8                                                   $1,200                    non-member - $1,500
Exhibit Space                                                        $300                    non-members - $500   - 3 Spaces Left
Session Sponsor (w/table of 8)              $1,200 - SOLD
Lunch Sponsor (w/table of 8)                 $1,200
Break Sponsor (1)                                             $850 - SOLD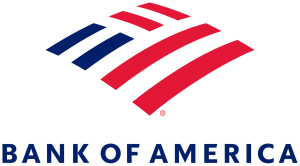 Business Healthcare Forum
Inn of the Hills Hotel & Conference Center
September 12, 2023
11a – 4:30p – Conference Sessions
4:30 – 6p – Networking Mixer/Cocktails
11:00 am                             Doors Open – Networking
11:30 am                             Opening Remarks – Brad Barnett, President/CEO – Chamber of Commerce
11:35 am                             Invocation – Rev. Jasiel Hernandez Garcia, Senior Pastor, Presbyterian Church
11:40 am                             Lunch Served – Buffett Style
12:05 pm                             General Session 1 – State of Hill Country Healthcare
                                                  Brad Barnett, President/CEO – Chamber of Commerce
12:10 pm                            Healthcare in the Hill Country
Cory Edmondson, President/CEO of Peterson Health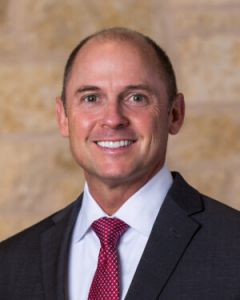 Cory Edmondson, President/CEO of Peterson Health
I am honored to serve as the CEO and president of Peterson Health, continuing a strong legacy of leadership that spans more than 70 years. Delivering the highest standard of health care has always been Peterson Health's goal. With 13 facilities now providing care to our community and region, the organization is expanding to meet the needs of patients spanning nine counties.
Peterson Regional Medical Center continues to serve as our anchor, supplemented by multiple clinics, physician offices, outpatient labs, and sister facilities. A highlight in 2017 was being named a Top 20 Rural Community Hospital – the only one in Texas – and again being named a Top 100 Rural Community Hospital this year for the seventh year.
But Peterson is more than a Top 20 hospital. We are an independent, nonprofit healthcare provider serving the region since 1949. With more than 1200 full-time employees and more than 300 medical professionals, the Peterson Health family has been the largest employer in Kerr County for seven decades. Supported by more than 100 volunteers and the strong belief and commitment of our hospital and foundation boards, Peterson Health continues to grow, thrive, and advance.
As we continually work to improve the health and wellness of our regional residents, Peterson Health is always searching for more ways to take the health of our community to new heights. Offering big-city services in a small-town setting, Peterson takes great pride in providing the most comprehensive services in the region and featuring the highest level of technology and resources to ensure our residents can keep their health care close to home.
Perseverance, dedication, and the commitment to meet our mission to provide exceptional, compassionate, patient-centered care daily serve as the foundation for our legacy and will continue to lead us toward success for many decades. We are honored to offer world-class care today, tomorrow, and always for patients across the Hill Country and other parts of Texas.
12:40 pm                         State of Healthcare in Texas
John Hawkins, CEO Texas Hospital Association
John Henderson, CEO Texas Organization of Rural and Community Hospitals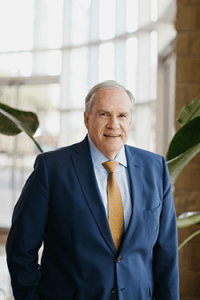 John M. Hawkins, CEO Texas Hospital Association
John M. Hawkins took the helm as president and chief executive officer of the Texas Hospital Association on Jan. 1, 2022. He is the organization's sixth CEO since its inception in 1930. A longtime advocacy veteran, Hawkins has over 35 years of experience in legislative, leadership, and policy circles and has deep knowledge of healthcare and hospital funding issues. As CEO, he represents the Texas hospital industry locally and nationally and helps ensure hospitals have the resources they need to deliver all Texans the highest quality health care.
Over the years, Hawkins has fostered critical relationships among business, consumer, and medical communities and continues to position THA as a thought leader and single, powerful voice for Texas hospitals.
Before being named CEO, Hawkins served as THA's senior vice president of advocacy and public policy since 2004. With a long tenure at the association, his team consistently secured important resources for Texas health care, including hospital Medicaid rates, trauma and behavioral health services funding, workforce training, and protections for the state's critical safety net Medicaid supplemental payment programs. Hawkins' team was also integral during the COVID-19 pandemic, helping secure staffing, supplies, vaccines, and hospital flexibilities to keep patients safe.
Before joining THA, Hawkins had a crucial role in streamlining state agencies at the Texas Sunset Advisory Commission, where he managed teams of analysts and testified on issues for the commission. He also gained early experience as a legislative staffer in the Texas House of Representatives and as a liaison at the Texas Department of Information Resources.
In 2020, Hawkins completed a six-month immersive hospital residency program at Baylor Scott & White Hillcrest, where he gained hands-on hospital operations experience, shadowing leadership, interacting with staff, and participating in governing board activities.
Hawkins graduated from the University of Texas at Austin with a bachelor's degree in government. He is married to Cami Hawkins, CEO of Marathon Kids, and they have two children, Madi and Jack.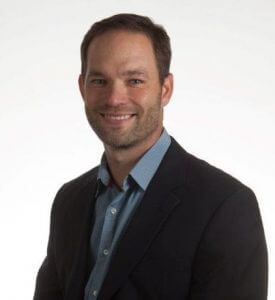 John Henderson, CEO Texas Organization of Rural and Community Hospitals
John Henderson is the president/CEO of TORCH (Texas Organization of Rural and Community Hospitals).  He works for 158 rural Texas Hospitals – primarily in the areas of advocacy and education.  Before joining TORCH in April 2018, John served as CEO at his hometown hospital (Childress Regional Medical Center) for 16 years.  During that time, he was chairman of the TORCH and THA boards.
1:30 pm                       Session #1
                                         Creating a Culture of Wellness to Improve Your Businesses Bottom Line
Industry Trends; Wellness Committees; Company Culture and Employee Recruitment                                           & Retention
Denton Gruzensky, Chief Human Resources Officer
Audrey Ducker, Director of Patient Experience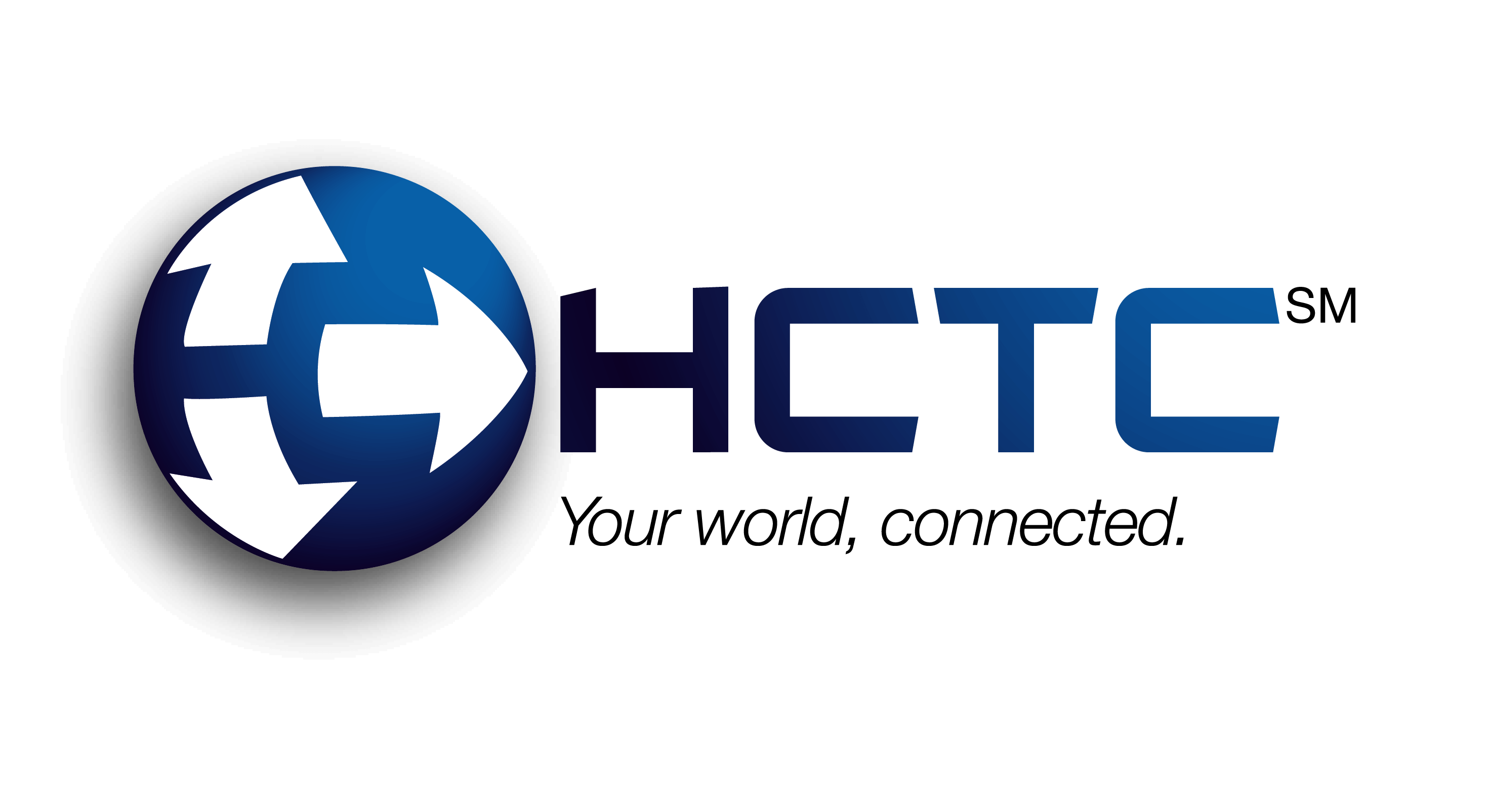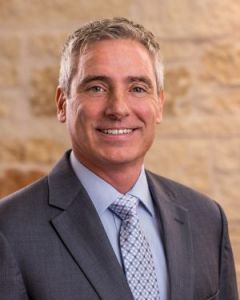 Denton Gruzensky, Chief Human Resources Officer, Peterson Health
Denton Gruzensky is the Chief HR Officer at Peterson Health and an HR executive with 23 years of experience in healthcare HR. He has experience in for and non-profit, union, and non-union, small critical access, and large region healthcare settings. He has a passion for the workforce and engaging teams to higher levels of performance. He has a wife and 4 kids and, in his free time, enjoys outdoor activities.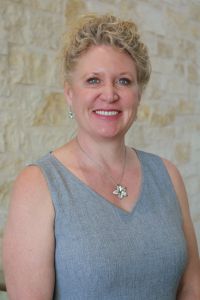 Audrey Ducker, Director of Patient Experience
Audrey Ducker originally joined Peterson Health in Kerrville, TX, in 2003 and has served in her current role as Director of Experience since 2015.   Previously, she has served in several nursing leadership roles, including Chief Nursing Officer at a small rural hospital in Colorado.  At Peterson Health, Audrey is responsible for developing staff and leaders and creating an optimal experience for each patient.  For the past seven years, Peterson Health has been recognized for excellence in patient experience and employee engagement, and they won the coveted Governor's Award in 2020.  Audrey attributes the success of Peterson Health to the organization's commitment to engaging employees and providers in building a robust culture that supports all.  Audrey is passionate about resiliency and explored best practices to develop an organizational model for physicians and staff to help prevent burnout and reconnect to purpose.    Audrey has a Master of Science in Nursing from Texas Tech University, Lubbock, Texas.
2:30 pm                         Session #2
                                           Mental Health: Impact on Businesses & Society
Mental Health Issues and How They Impact the Workplace:  How Mental Health Effects Our Community
Tracy Davis, Chief Ambulatory Care Officer, Peterson Health
Landon Sturdivant, Deputy Chief Executive Officer
J. Christopher Meriwether, M.D., F.A.A.P.
Eric Maloney, Kerrville Fire Chief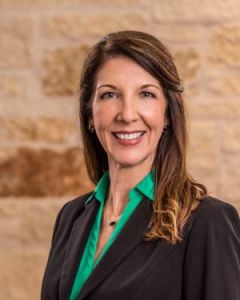 Tracy Davis, Chief Ambulatory Care Officer, Peterson Health
Tracy Davis has over 30 years of healthcare experience in acute hospital care, outpatient services, and legal nurse consulting. Tracy graduated with a Bachelor of Science in Nursing from the University of Texas Health Science Center at San Antonio. She then earned her Master of Business Administration in Healthcare Administration from the University of Texas at Tyler. Tracy is also certified Black Belt in Lean Six Sigma and a Certified Case Manager.
Tracy began her nursing career at Peterson Regional Medical Center as an Emergency Room Registered Nurse and quickly moved into management within the Emergency Department. She utilized her emergency nursing experience as a Legal Nurse Consultant for a San Antonio, Texas, law firm. She continued her professional healthcare path by returning to Peterson Regional Medical Center to develop and implement the hospital's first Oncology Nurse Navigator and Clinical Documentation Improvement programs. Tracy expanded her leadership responsibilities as director of multiple departments, then Vice President of Population Health, and now holds the Chief Ambulatory Care Officer position. 
Tracy's passion for helping others and commitment to her community is evident through her affiliations with civic projects and participation as a member of the Executive Women Club and prior Board Director of the Comfort Chamber of Commerce and the New Hope Counseling Center.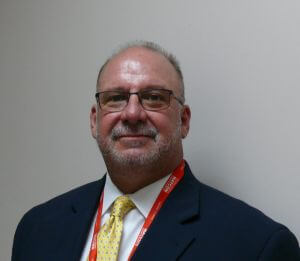 Landon Sturdivant, Deputy Chief Executive Officer
With over 30 years of experience in the fields of community mental health and intellectual/developmental disability (IDD) healthcare, Landon Sturdivant now serves as Deputy Chief Executive Officer at Hill Country MHDD Centers, the State-appointed Local Mental Health & IDD Authority for Kerr and 18 other counties in Central Texas. A Licensed Baccalaureate Social Worker by trade, Landon also holds a master's degree in Public Administration and is accomplished in the areas of clinical operations, policy development and analysis, strategic planning, advocacy, and crisis management.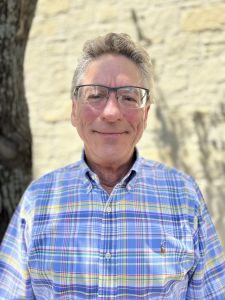 J. Christopher Meriwether, M.D., F.A.A.P. - Chief of Medical Services, Peterson Health
I am a board-certified pediatrician who has been practicing pediatric medicine in Kerrville, Texas, since August 1989. I am an active member of the American Academy of Pediatrics as well as the Wilderness Medical Society.
I believe that quality of care for your child is of utmost importance for ensuring your child grows to their best and healthiest potential. My patients are promised a personal, supportive partnership to ensure healthy habits and longtime growth and development.
I obtained my bachelor's degree in biology and chemistry from the University of Southwestern Louisiana. I attended Louisiana State Medical School and was awarded the Degree of Doctor of Medicine in 1986. I completed a 3-year Pediatric Internship/residency program at the University of Texas Health Science Center in San Antonio, Texas. I have been board-certified since 1990. I am an active member of Peterson Regional Medical Center, where I have served as Chief of the Medical Service and on the Executive Committee. I am currently a member of the committee for Physicians Health and Wellness. I am active in Continuing Medical Education and promise to stay current in Pediatric care and innovation to ensure the best possible care for your child.
I am a father of 3 children, which I feel prepared me for a career in pediatrics as well as any textbook. I am an Eagle Scout and an avid outdoorsman. In my spare time, I enjoy gardening and woodworking.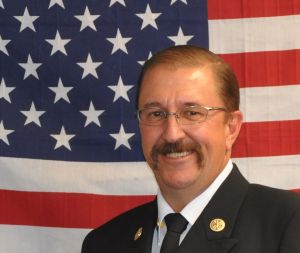 Eric Maloney, Fire Chief, City of Kerrville
Eric has served as the Fire Chief for the City of Kerrville since November 2020. He started his career with the Kerrville Fire Department in 1997 as a firefighter paramedic and has served as the City's EMS Director since May 2004, Division Chief of EMS from 2015 to 2018 and Deputy Fire Chief from 2018 to 2020.
As Fire Chief, he is strongly engaged in the day-to-day operations and the overall management of 80 personnel and five divisions, including fire operations, EMS operations, fire prevention, emergency management, and administration. He is the City liaison on the Kerrville Recovery Community Coalition and serves on the Kerr County Mental Health Coalition, Kerr County Opioid Response Coalition, and City of Kerrville Public Health Task Force.
Eric holds a Master Firefighter certification and a Licensed Paramedic. He graduated from the Texas A&M Fire Service Chief Executive Officer program, the Texas Fire Chief's Certified Fire Executive program, earned an Associate Degree in EMS from San Antonio College, a Bachelor of Science in Emergency Health Sciences from the University of Texas Health Science Center at San Antonio, and a Master of Public Administration with a concentration in Disaster & Emergency Management from Sam Houston State University.
He is an active member of St. Peter's Episcopal Church of Kerrville, where he currently serves on the Vestry Board. Eric is a resident of Kerrville, raised here since 4th grade, and graduated from Tivy High School in 1987. He and his wife, Alexis, have two amazing children: a son, Peyton (18), and a daughter Abby (15).
3:30 pm                               Session #3 – How Businesses Can Navigate the Insurance Landscape
New Non-Profit Benefits - Medical Insurance
Matt Abel, Vice President, Policy, Texas Association of Business
HB 290 — Health Plan Options for Employers - This creates a new pathway for chambers to offer health insurance plans to their members, giving employers additional options to purchase health insurance.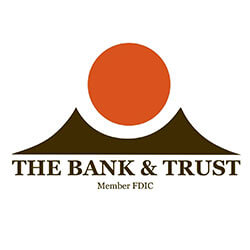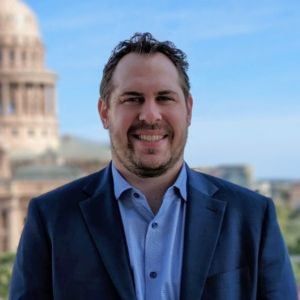 Matt Abel, Vice President, Policy, Texas Association of Business
Matt is the Vice President for Policy at the Texas Association of Business (TAB).  He serves as TAB's primary staff member for health care and employment relations issues. Before his current position, he was the Chief of Staff for Texas State Representative John Frullo.  He has extensive experience in the legislative and regulatory process.
4:30 pm                               Closing Remarks – Brad Barnett, President/CEO – Chamber of Commerce
4:30 – 6:00 pm                  Networking Mixer – Cocktail Hour





Hill Country MHDD Centers
Brinkman Preferred Properties
Hill Country ADHD Coaching